keywords ::
microgravity
/
multidirectionality
/
subjective verticality
/
new design forms
/
earthly presentation
100
limitlessness
The Artwork of Limitlessness supports cognition and human body orientation.
Space physics will dominate the field of artistic interventions. These interventions trigger novel art forms and performative art concepts which turn weightlessness and multidirectionality into sofar unknown artistic materials. In outer space liquids no longer flow to the ground, instead they form bubbles. Gases as well as sounds could be used for object locomotion, provided that their integration damages neither the habitat system nor the user. The place of presentation is the space habitat. The recipient of the artworks is the weightless floating human being.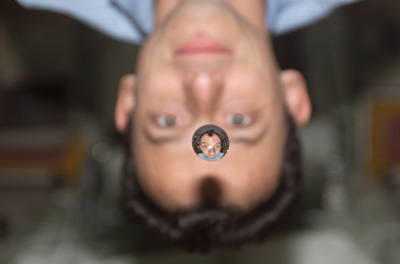 photo © spaceflight.nasa.gov
Limitlessness :: recommended research areas
:: development of novel design forms and metaphors
:: floating-user floating-object interaction
:: physiological training and the arts
:: artistic concepts using weightlessness, fluids, gas, emitting materials, heat or living organisms
:: artworks and containment
L
imitlessness :: suggested types of work
:: object based artworks
:: performative arts